Over 30 years of experience with docks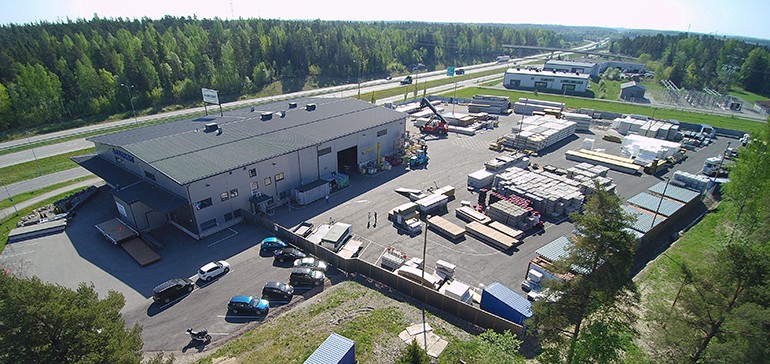 A-Laiturit is a family business founded in 1987 and one of Finland's biggest dock producers. We offer high quality durable dock solutions for customers' different needs and we are known for reliability, quality and good service.
At the A-Laiturit factory located in Raisio, thousands of metres of docks are produced yearly and we deliver about 300 docks per year. The factory warehouse contains about 500 different kinds of dock accessories. You can explore our docks and dock accessories at the factory store, where also lies Finland's biggest indoor exhibition of docks.
Focus on development and innovation
A-Laiturit focuses strongly on dock industry product development, environmental technology and innovation. Examples of this include the chain zinc and the floating waste station, both of which are patented products.
A-Laiturit has a comprehensive reseller network and our products are sold all around Finland. Our export business is growing strongly and we also have customers in the Nordic countries, the Netherlands, Germany, France, Estonia and Russia.
Revenue 2017


3.4 m€

Employees


15

Docks


70 %

Accessories


30 %