Light Post LED, rack with waterpost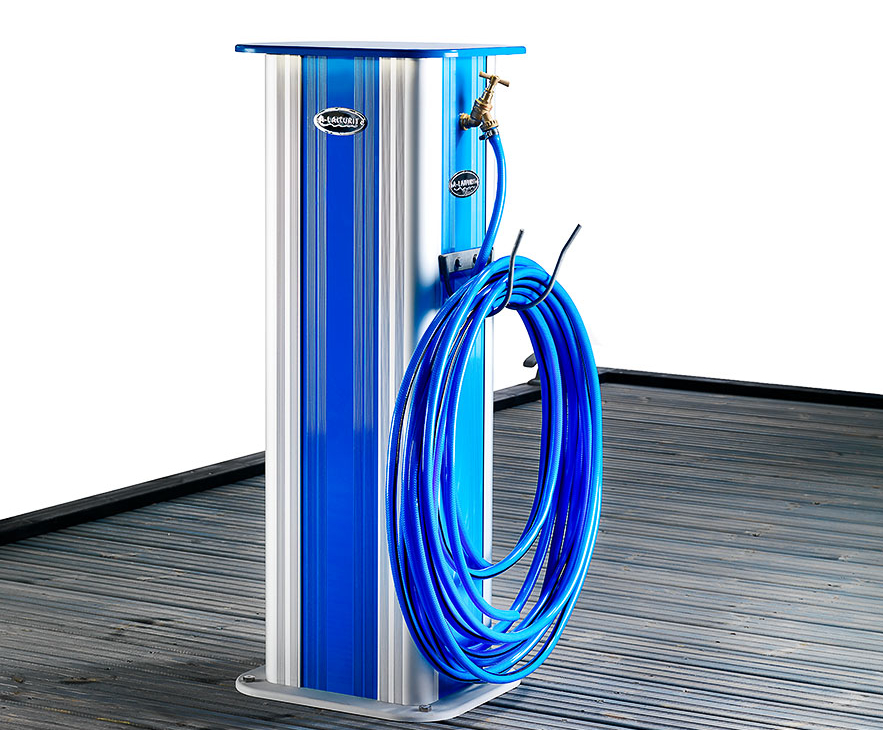 Product number:

082440

Price: 760,00

€

Shipping:

Tilauksen toimituskulut näet tilaussivulla.
Description:
Light Post LED, rack with waterpost
The light and electricity station brings together practicality and elegant design. Illuminated by long-lasting LED-lights. The lights are directed so as to light up the deck of the dock without blinding anyone approaching it. The post is constructed as a module and can be outfitted according to your needs and wishes with electricity outlets, water stations, a lifebuoy or a fire extinguisher in its case. Different accessories can be combined on the same post.
Dimensions 400x340x1024mm. Optional additional accessories include electricity distribution centre 1-2 pcs, water station, extinguisher case and lifebuoy with throw line. Ask for an estimation for your own implementation. PLEASE NOTE: The price of the product consists of the frame itself and additional accessories.
Place the order