Connector series for A/S concrete pontoons (4pcs)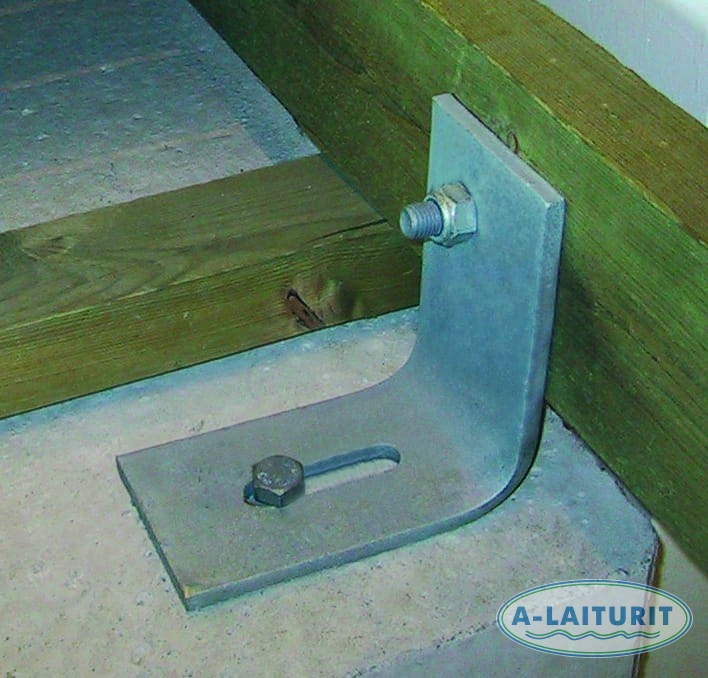 Product number:

020600

Price: 154,00

€

Shipping:

Tilauksen toimituskulut näet tilaussivulla.
Description:
Corner Braces for Concrete Floats
The series of corner braces is intended for connecting the wooden deck of the pontoon with a concrete float, specifically those floats belonging to the A- and S-series in our catalogue. The corner iron can also be used to fasten other structures to each other in places that require sturdy and reliable corner attachment. The package includes 4 corner irons and corresponding screws and bolts: the material needed to connect one pontoon. Thickness: 10mm.
Place the order